SD-WAN vs an MPLS ePN-WAN
SD-WAN in the Australian Context
SD-WAN is often explained for Multinationals or for large U.S. companies.
Australia has a different business structure, typically 10-50 branches/offices.
The NBN is everywhere at the same prices (soon) in Australia.
Most Private Network (e.g. MPLS) prices in Australia are lower than in U.S. and close to basic commercial Internet prices.
Cost savings over MPLS are not as clear in Australia.
SD-WAN has no agreed standards, each vendor is different.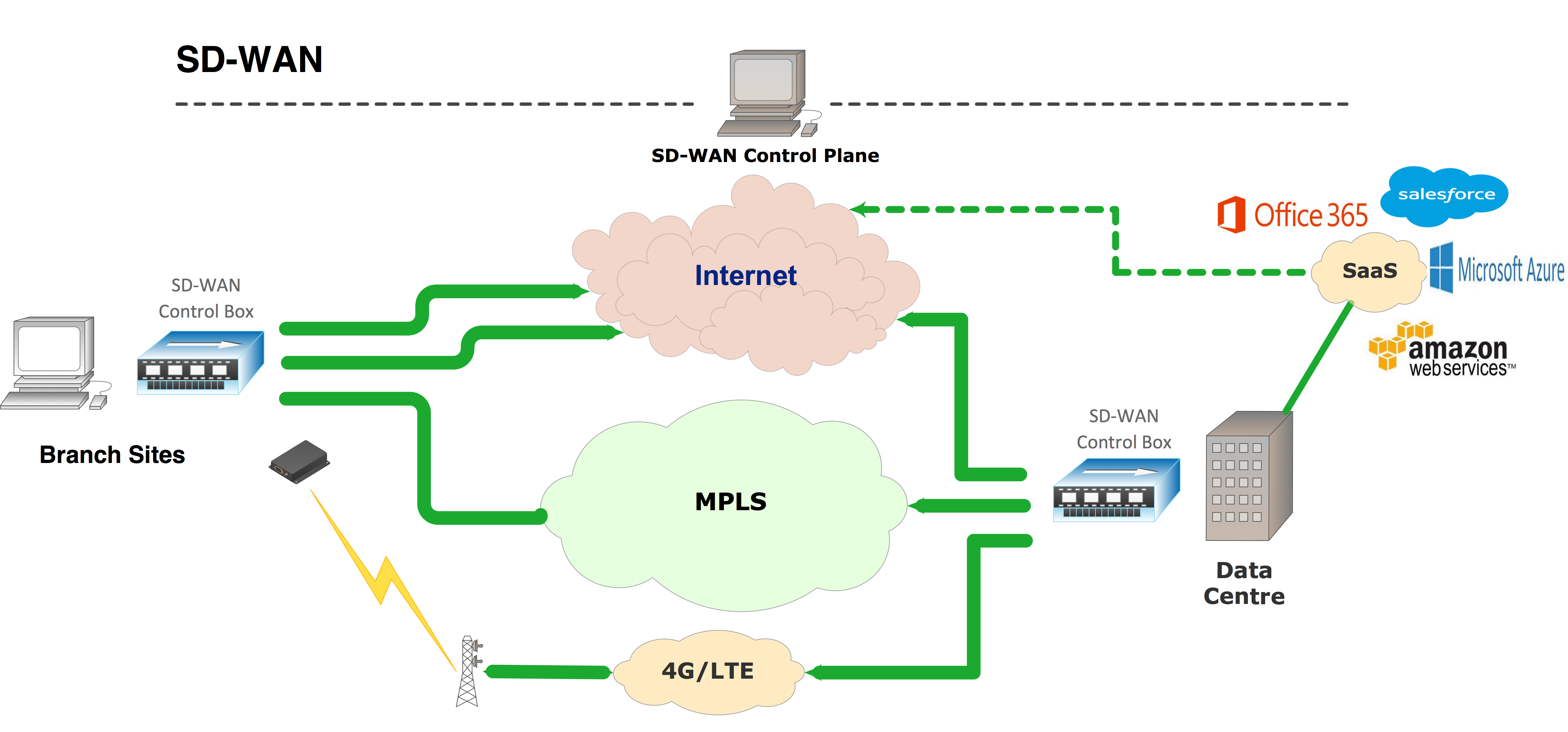 What is an SD-WAN?
SD-WAN (Software Defined – Wide Area Network) is an overlay control network on top of carriage networks for data.

A hybrid SD-WAN sits over an MPLS network and Internet links.

Each branch office has access to multiple network links controlled via an SD-WAN central control box.
The central controller signals to each branch control box to direct the data layer.
There is often encryption used end-to-end to avoid Internet security issues.
Often enabling access to SaaS, eg Office365, etc via the Internet or the Data Centre.
Cost savings can be made if low-cost Internet links are used.

However, SD-WAN control while minimising traffic outages will not avoid latency and jitter problems over the Internet.

OAK Telecom provides Internet accesses for SD-WANs and also   SD-WAN systems via its SD-WAN expert alliance partners, including COVID safe systems for keeping employees safe where required to meet business and/or government requirements.
MPLS ePN-WAN

either Stand-alone or as part of an SD-WAN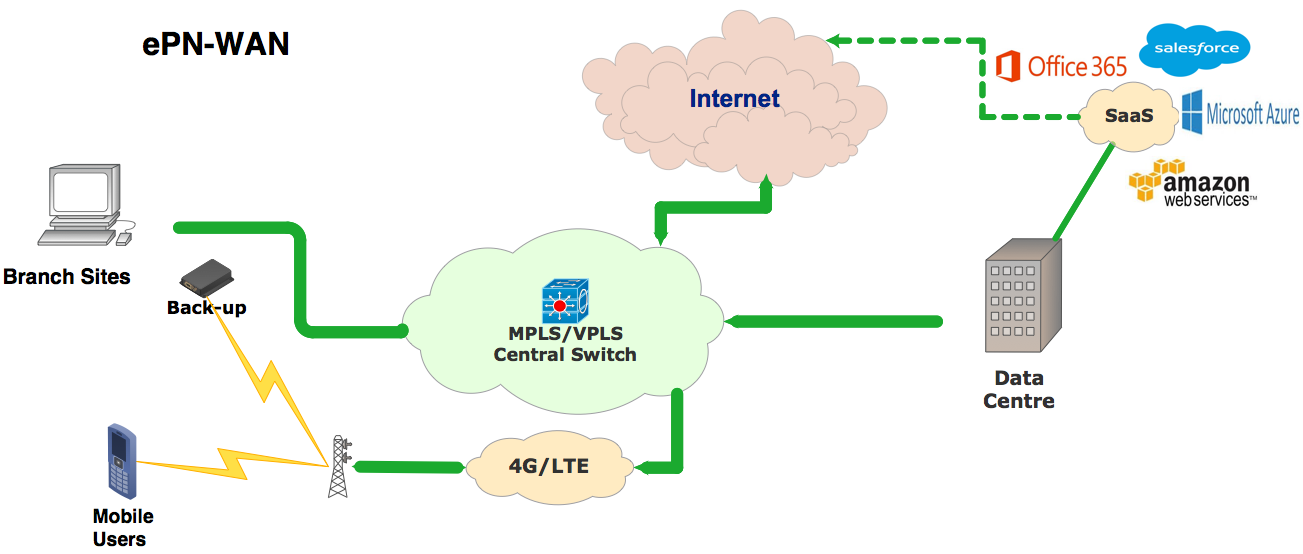 Forms an Ethernet Private Network (ePN) WAN from various access types.

NBN, Optical Fibre, ADSL, Microwave, Satellite, etc.

Basic MPLS network with VPLS (layer 2) functionality for simple "blue cable" connectivity and no need to coordinate your LAN IP addressing with the carrier.
Similar to an SD-WAN, the ePN-WAN uses Mikrotik routers on the edge of the network to form the Control Plane.
A central MPLS/VPLS switch efficiently directs traffic in the Data Plane between any sites.
Multiple variable or fixed VPNs provide traffic security and QoS across the WAN.
Access to SaaS (or DRaaS or IaaS) is provided via the Internet or the Data Centre.
Low latency and low jitter over the ePN-WAN.
Access to the Internet at a controllable central point with firewall, if required.
3G/4G/5G automatic back-up for any site on the ePN-WAN.
VPN SSL connections available for staff who are mobile or Working From Home to provide secure, simple to set up, low cost connections to your Head Office or Data Centre secure servers.
MPLS ePN-WANs are provided fully by OAK Telecom to meet your requirements.
The MPLS ePN-WAN is leading edge in Australia and is excellent in its own right – simple to set-up, operate and maintain; secure, reliable and with excellent performance parameters.
As part of an SD-WAN, the MPLS ePN-WAN becomes one network of several that the SD-WAN Control Plane can choose from