ePN-WAN with Cey Galaxy Full Traffic Monitoring and Control
A presentation for your information of the overview of our offer for an ePN-WAN with a single CeyGalaxy box for full traffic monitoring and control of all traffic streams.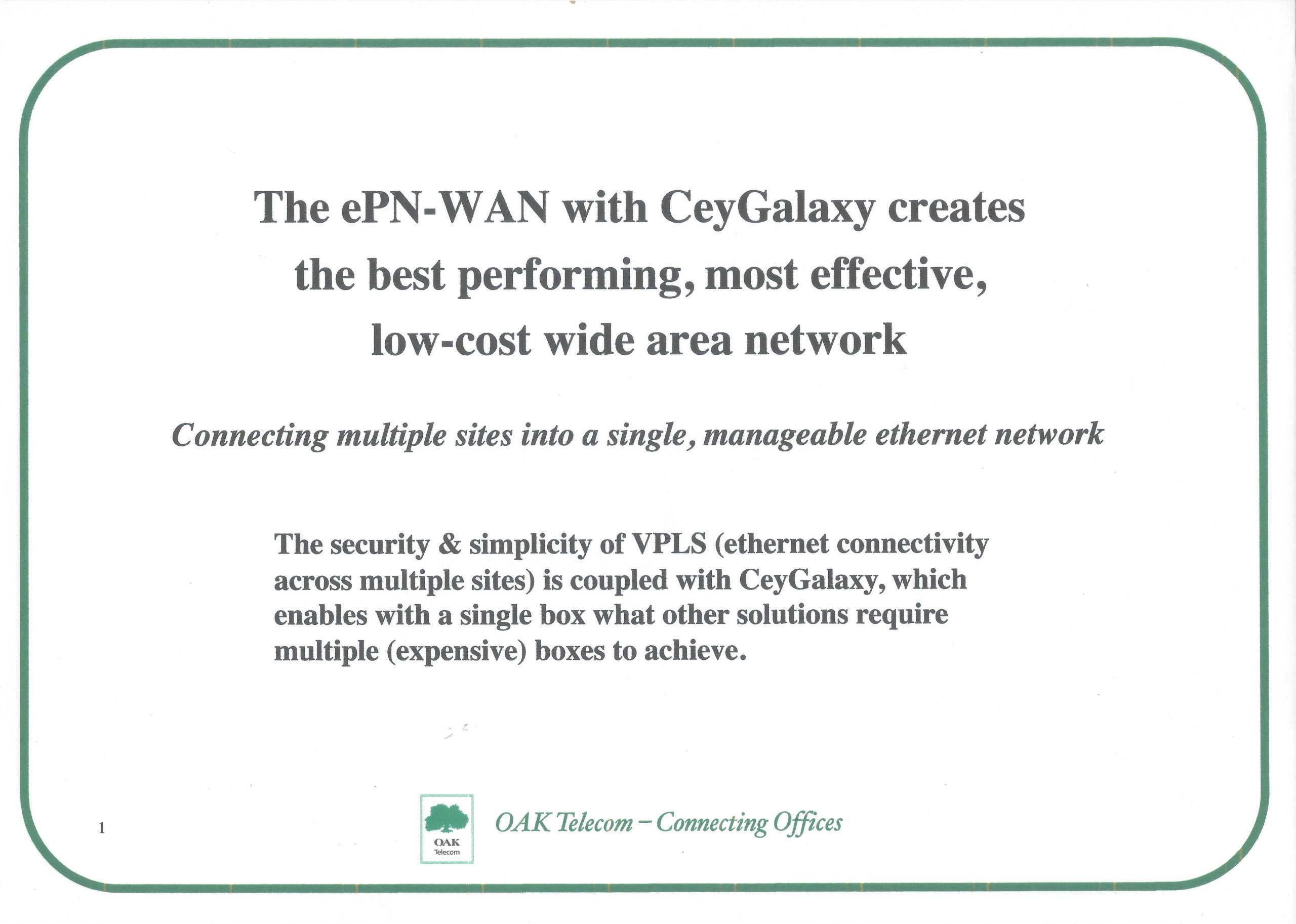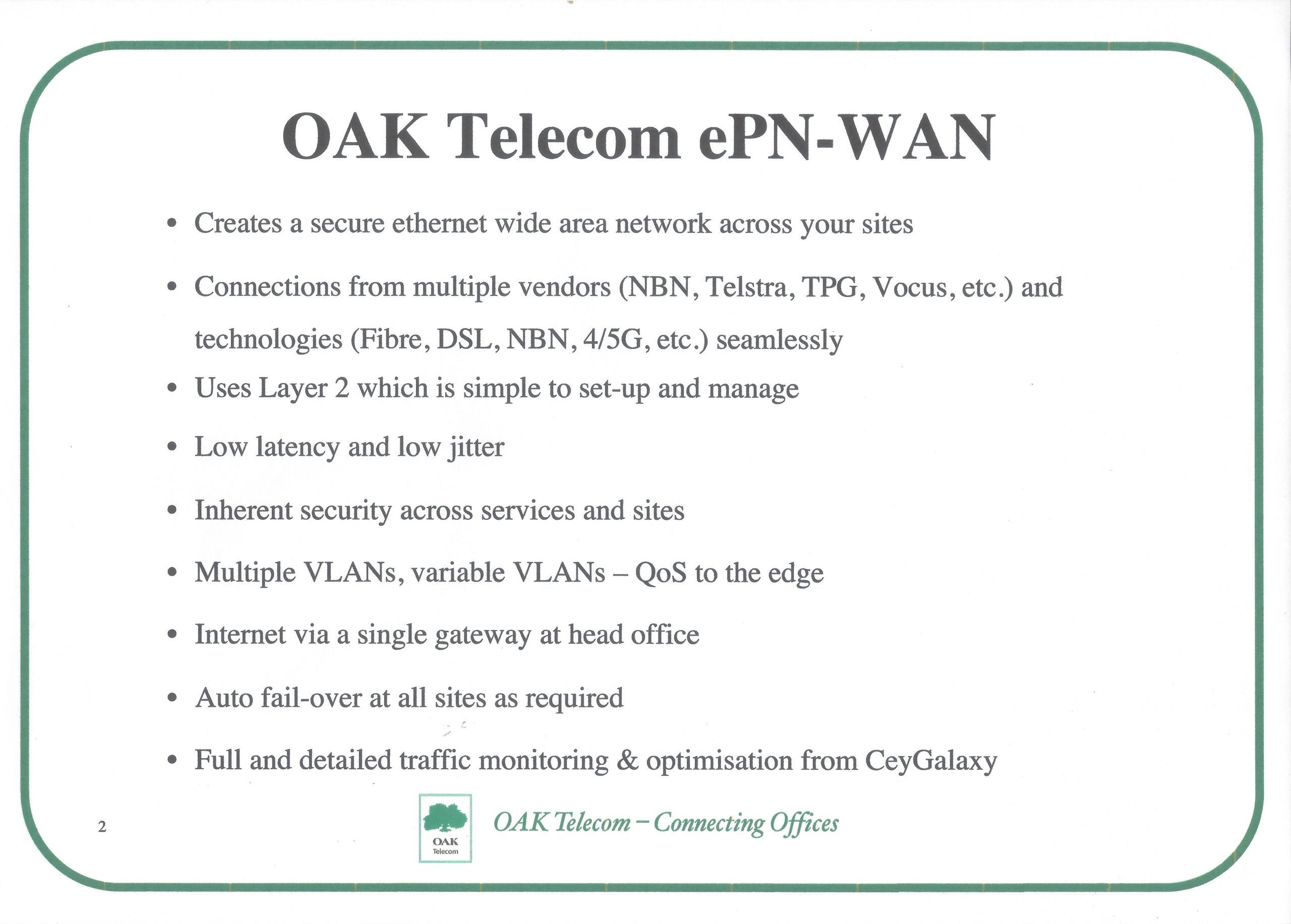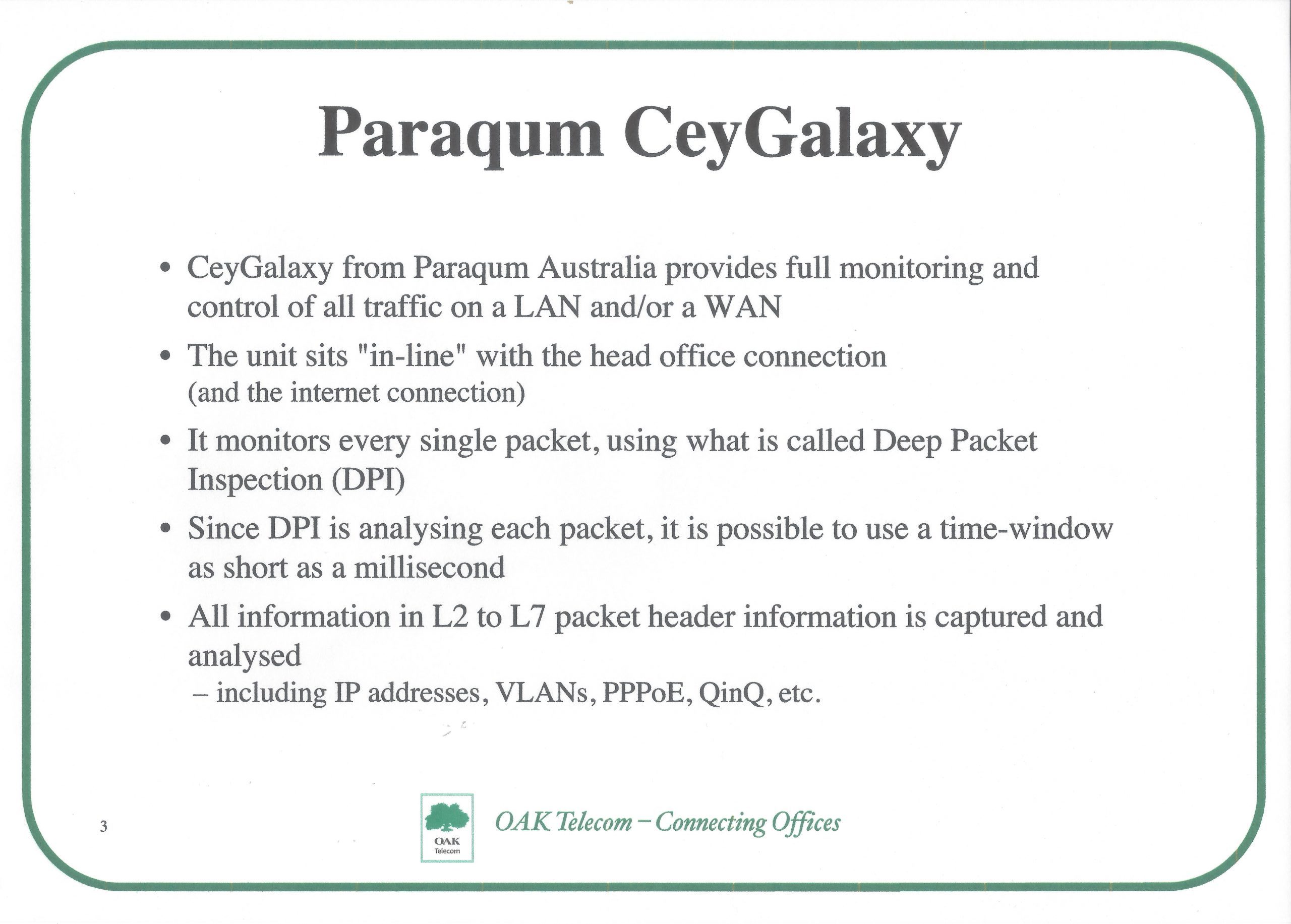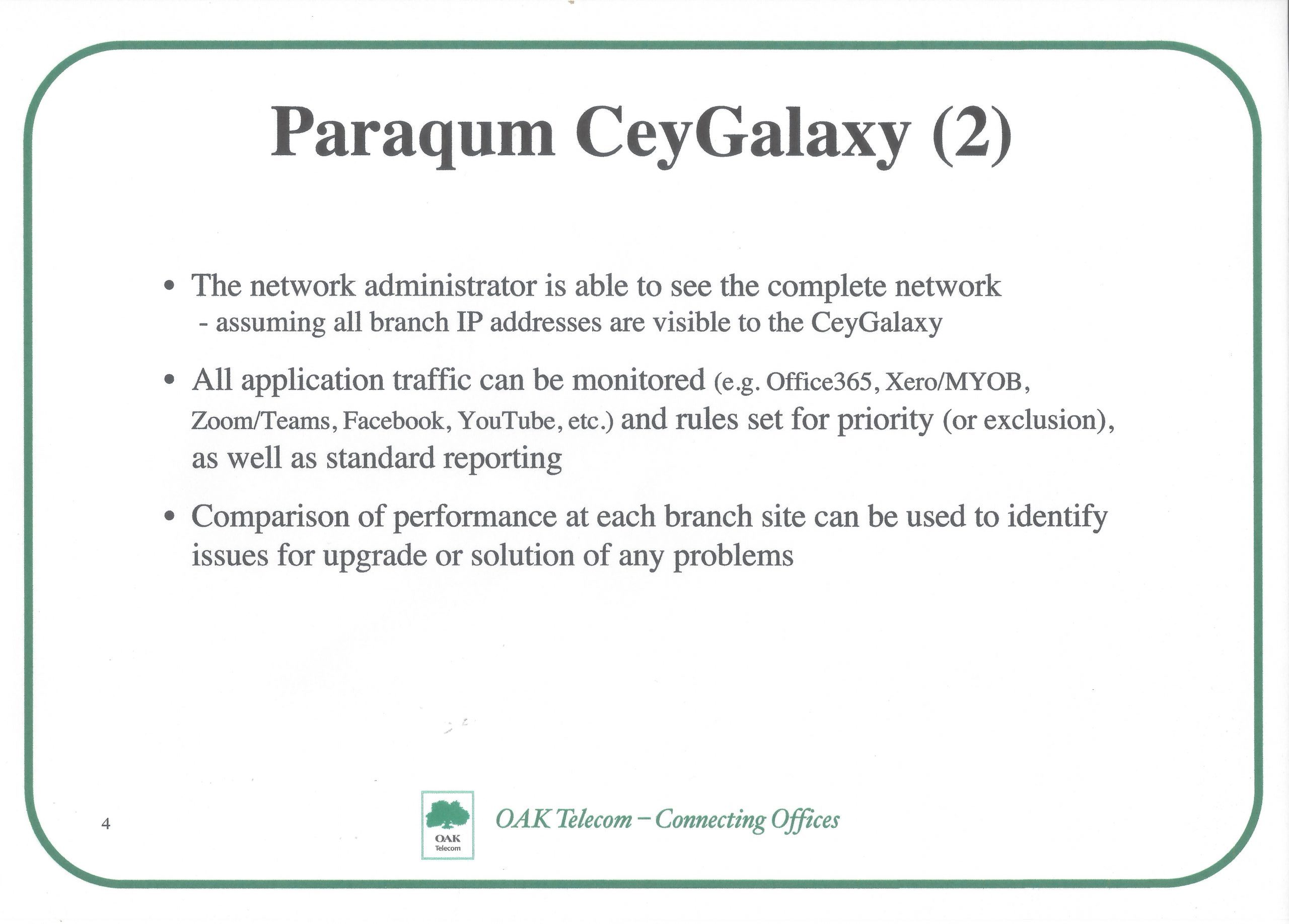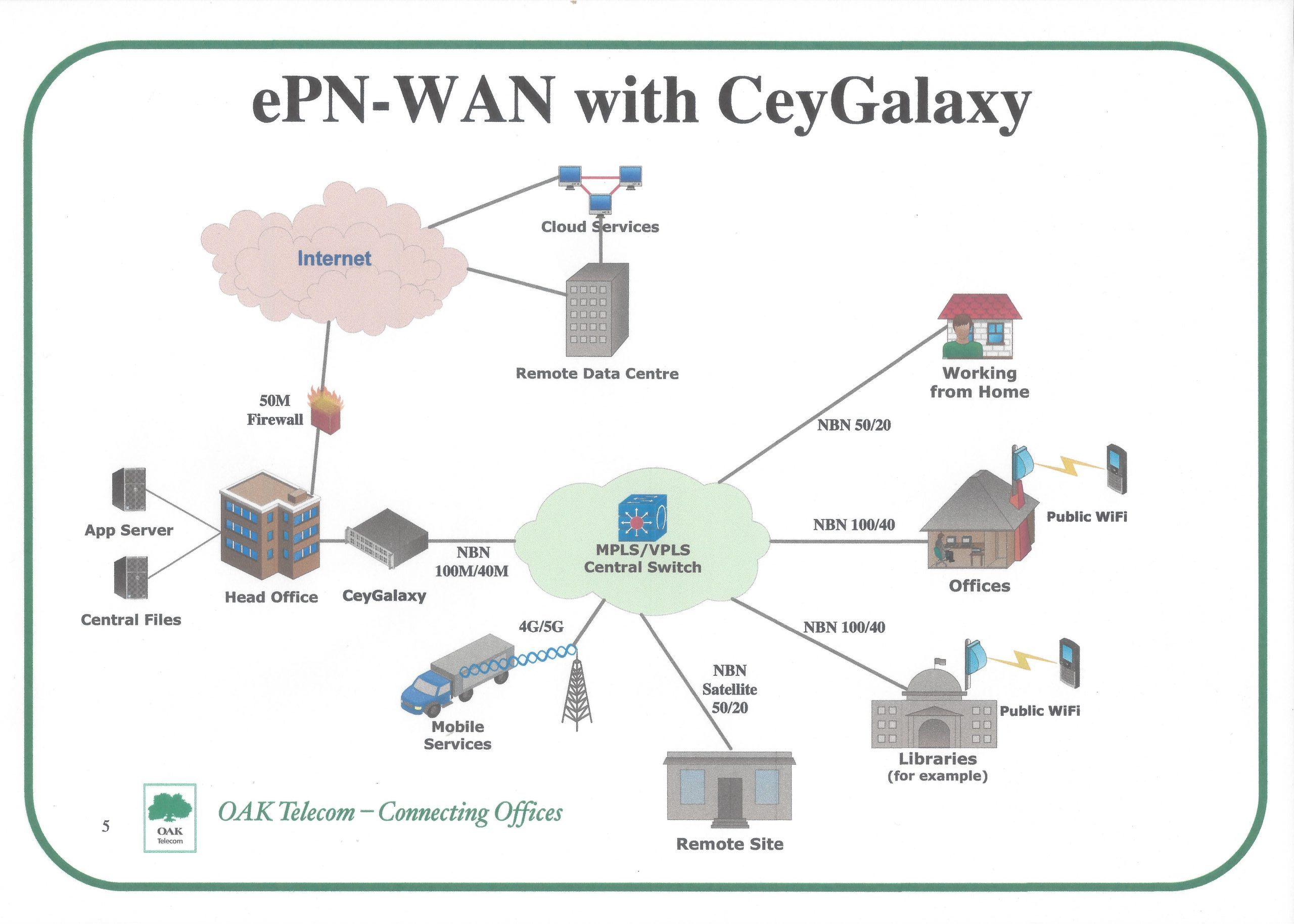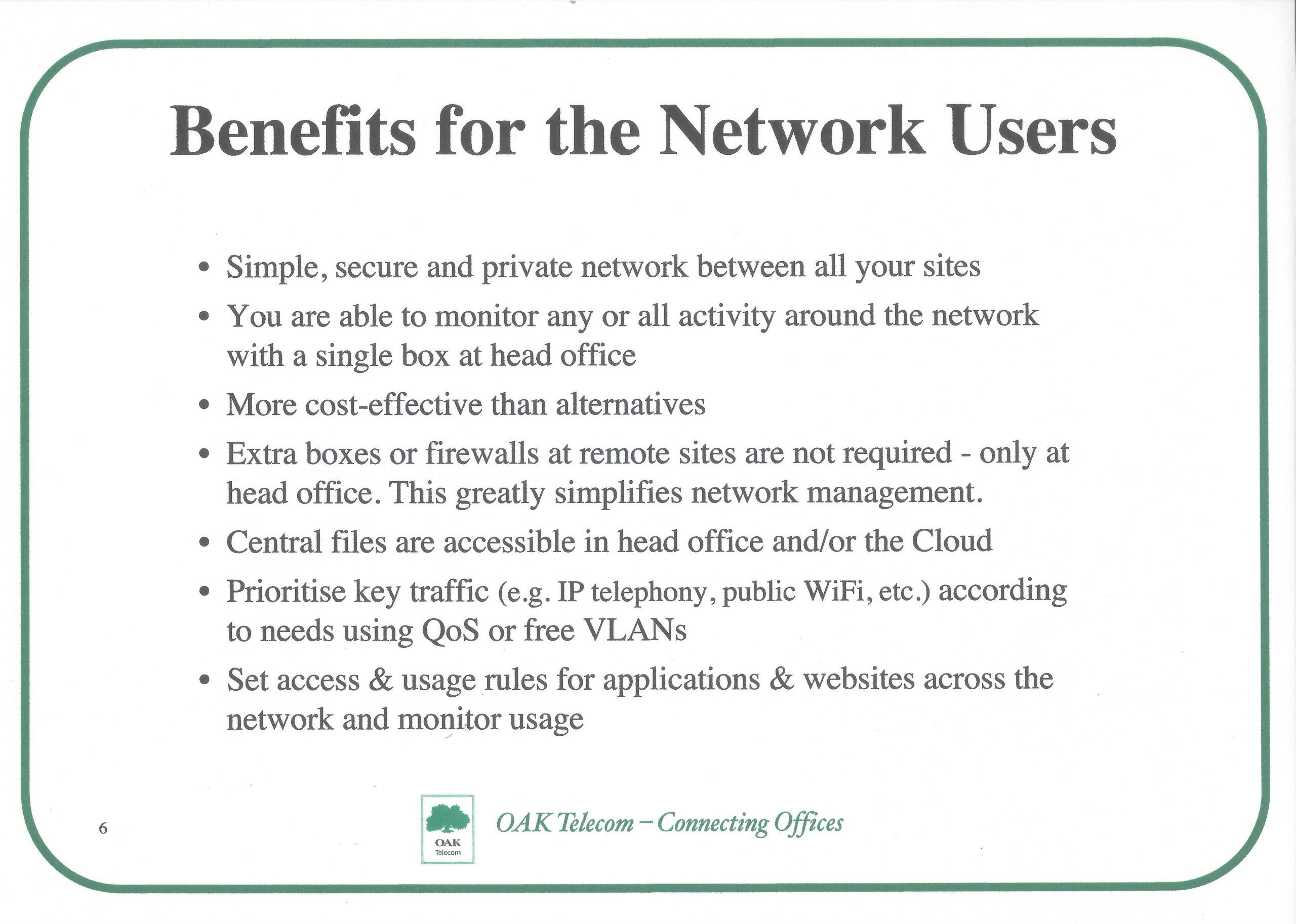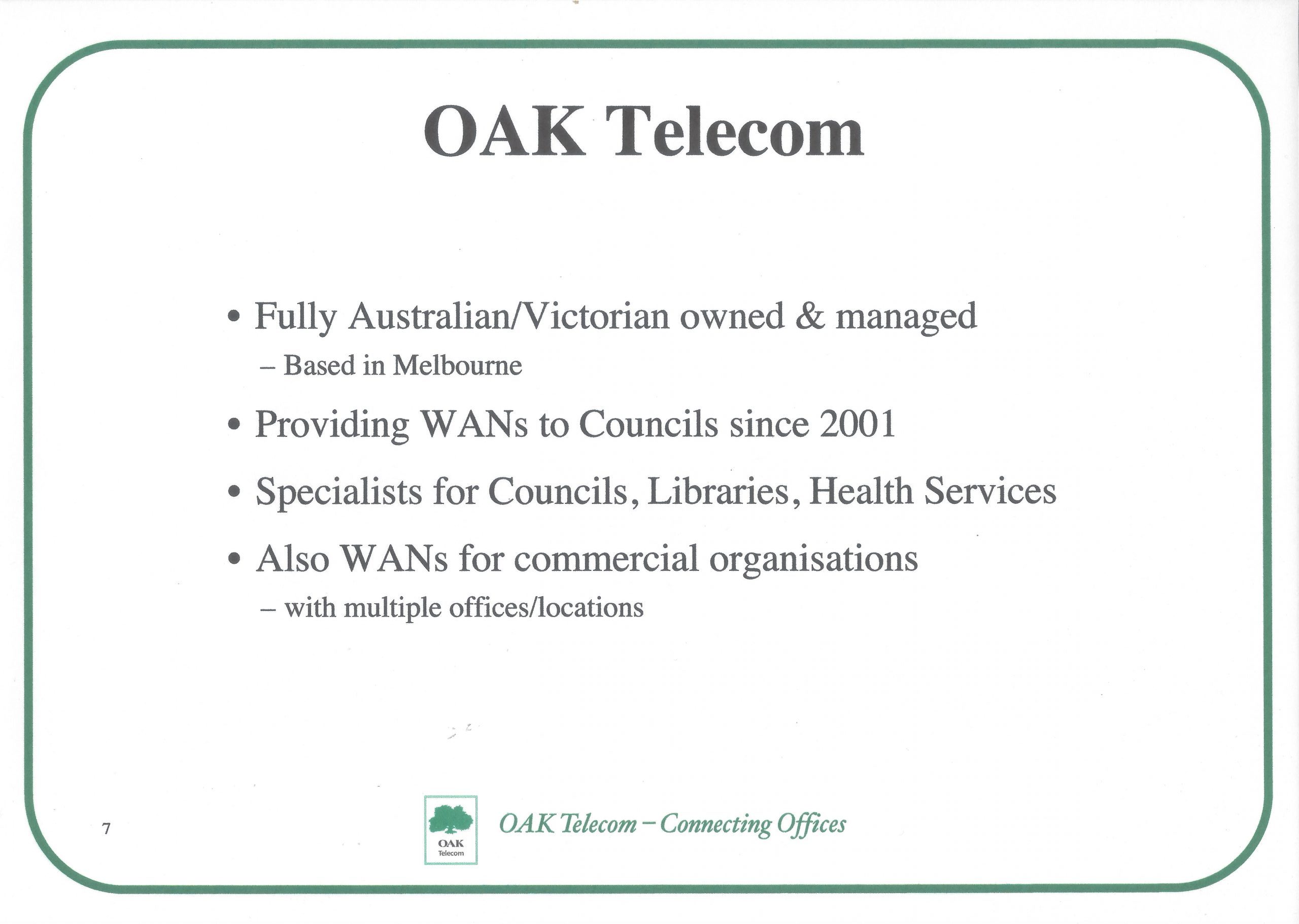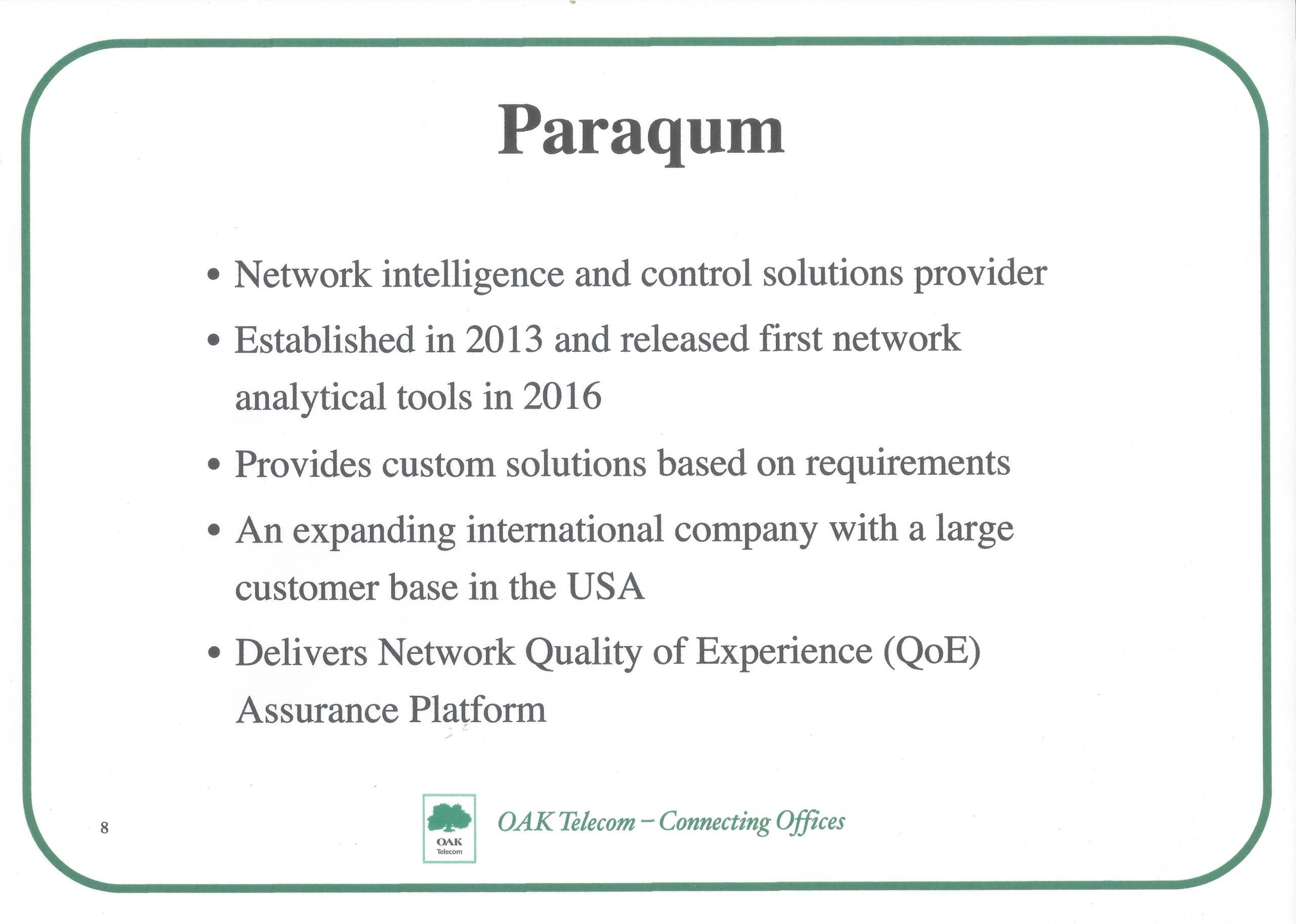 Note 1: If you would like an ePN-WAN for your multi-site organisation, OAK Telecom is happy to work closely with you to ensure you obtain the speeds and operation you wish for each leg of the WAN and then fully provide it to you quickly and well with good pricing. The ePN-WAN comes with website monitoring of the overview envelope of the total traffic on each leg of your WAN, free of charge.
Note 2: For those clients looking to fully monitor and control all the different streams of traffic on each leg of their WAN, the CeyGalaxy box is being offered on a free one month trial basis by Paraqum Australia. This is so you can be sure the box readily does what's of interest to you.
Note 3: While we prefer the use of a CeyGalaxy box on an ePN-WAN (an advanced VPLS) with its good security, good performance, good facilities and good value overall, the CeyGalaxy box may also be used with good effect on the following types of WAN –
Virtual Private LAN Service (VPLS)
Metro Ethernet
Ethernet Private Line (EPL)
MPLS
Ethernet Virtual Private Line (EVPL)
IPsec VPN