Solutions for Libraries
OAK Telecom can cost effectively provide a reliable Wide Area Network (WAN) for library groups. Our preferred WAN version is called an Ethernet Private Network (ePN-WAN). It provides secure and reliable communication within the network, to third party providers (such as lending services) and the internet.
Public WiFi services can be part of the same network or separated into their own VLAN for better management.
Mobile libraries using 3G/4G mobile data can be incorporated into the ePN.
OAK Telecom can customise the ePN-WAN to meet your needs; speak to our team today.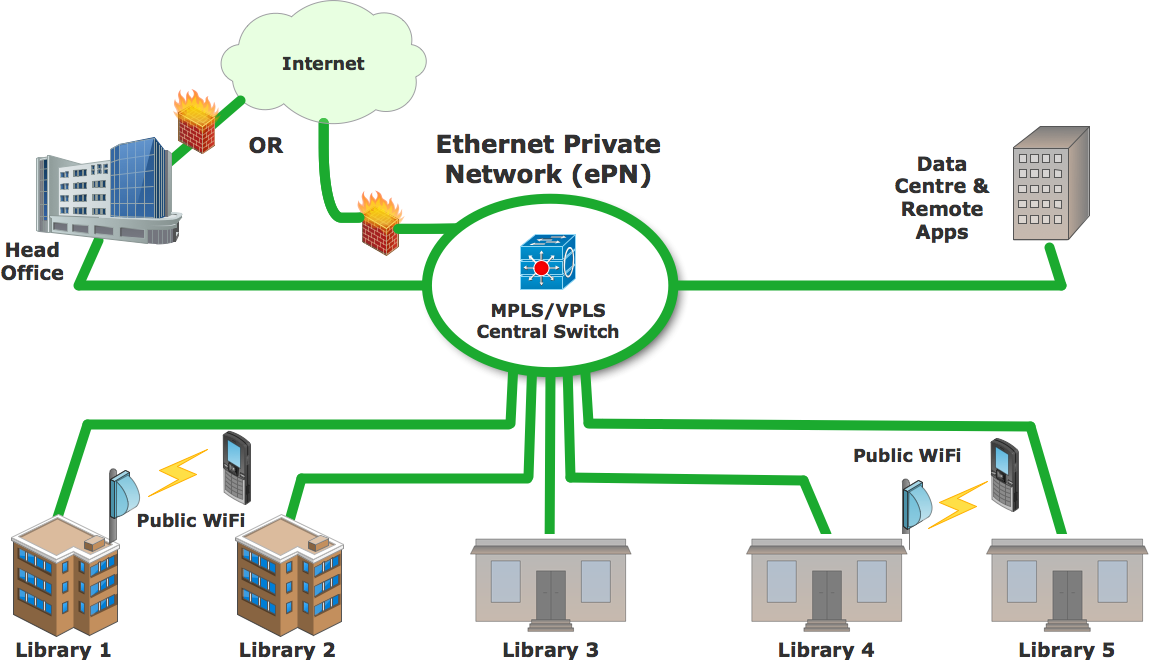 Our ePN-WAN for library groups provide many benefits, including:
Simple for users (just like a blue cable); Simple set-up
Incorporates public WiFi services
No upload or download charges within the network
Access to the internet centrally, either through the head office or through the ePN core
As a Layer 2 network, it requires no complex co-ordination of IP addressing
Low jitter and latency network (for better video conferencing, smoother file transfers and improved communication with remote servers)
Different grades of service and multiple VLANs available to meet your needs
Can handle IP telephony across all sites
Case Study
The following case study is an example of how OAK Telecom has provided an innovative, low-cost solution for a regional library corporation: